Donald Trump and Andrzej Duda have signed an agreement which increases the US military presence in Poland by 1,000 additional troops. The signing of the agreement took place in the White House during a meeting between the two statesmen.
The preamble to the agreement underlines the history of joint US and Polish military actions in Iraq and Afghanistan and a commitment to NATO. It is in the context of NATO membership that the US military presence in Poland is justified. But the preamble also mentions the values which the cooperation is defending such as democracy, freedom, rights of the individual, the free market and respect for sovereignty and independence.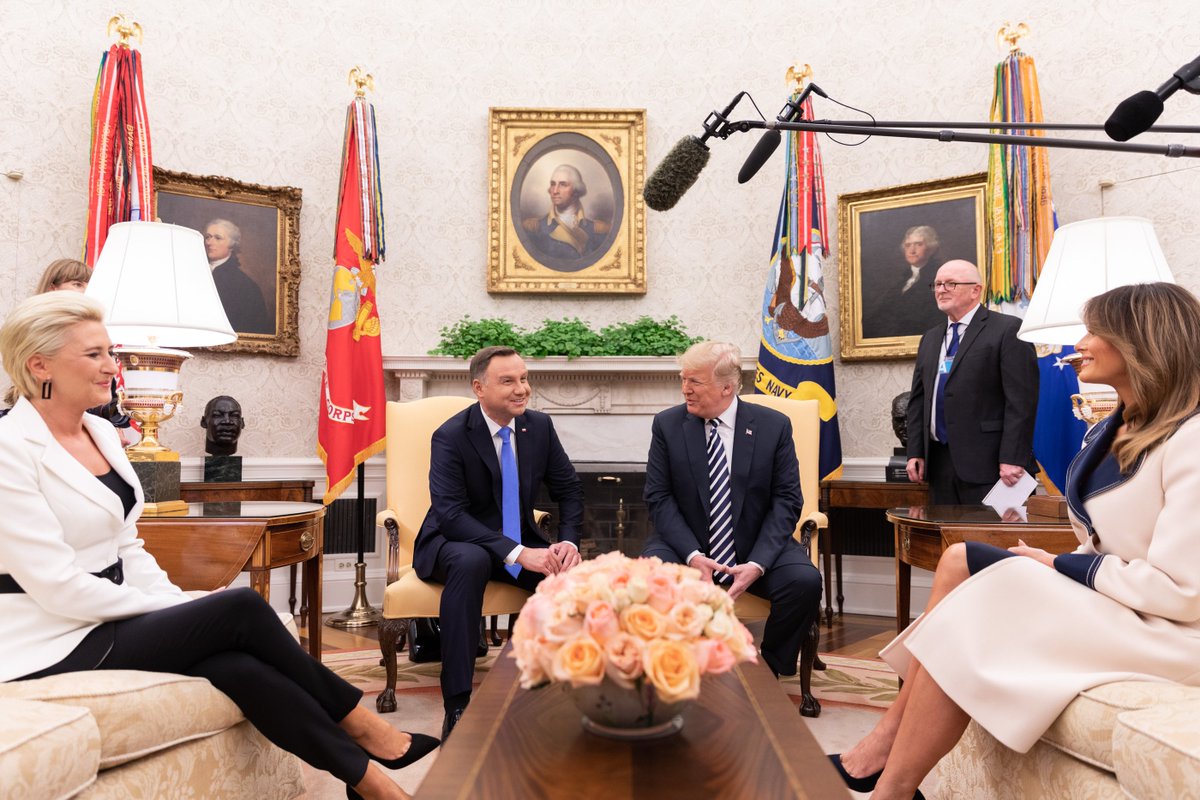 The declaration commits the US to increase its military presence in Poland from the current 4,500 by an additional 1,000 troops. Poland commits itself to providing the necessary infrastructure and utilities for US forces stationed in Poland.
It was a pleasure to host my friends President Andrzej Duda and Mrs. Agata Kornhauser-Duda of Poland at the @WhiteHouse today. US-Poland ties are at an all-time high. Thank you for being such an exemplary Ally! pic.twitter.com/tvhHIpsrFo

— Donald J. Trump (@realDonaldTrump) 13 June 2019
A combat training center is to be established in Drawsko Pomorskie and a drone MQ-9 squadron is to be established for purposes of surveillance. A command structure and support facility for a US division is also to be placed in Poland as well as an air base for loading and unloading military personnel and cargo. The agreement also include provisions for infrastructure to the presence of a tank, air and logistical brigades.
In the course of the signing ceremony Donald Trump proposed that the two Presidents exchange pens. "This is supposed to bring luck, maybe so," said the US President. After the signing ceremony the two Presidents with their wives went outside the White House to view a flyover by F-35 planes.