NATO remains a guarantor of security and the Visegrad Four countries are contributing to the alliance's capabilities claim Prime Ministers of V4 countries. The PMs and Defense Ministers of the Visegrad Four met in Wesoła, Warsaw, in the 1st Warsaw Armored Division, to commemorate the 20th anniversary of the NATO extensions of 1999.
"In the last 20 years, our countries have proven that they are worthwhile members of NATO and the alliance has shown, that it remains a guarantor of common security," PM Morawiecki said.
Morawiecki warned, that the "time of seeming calm might suddenly change to one full of challenges and dangers" and underlined that the "geopolitical instability of our region after the fall of the Iron Curtain was stabilized due to our countries joining NATO."
The Polish PM also praised the rule of consensus in making decisions in NATO. "The appreciation of common values written in the Washington Treaty – democracy, freedom, rule of law – make it so all the members have a feeling of common responsibility for the security of the Euro-Atlantic community," he said.
Security is balancing on the edge
Viktor Orban warned that the security of Europe is balancing on the edge because for many decades "there was no need to oppose an anarchist international situation and terrorism." This is why the role of NATO is increasingly important, he said.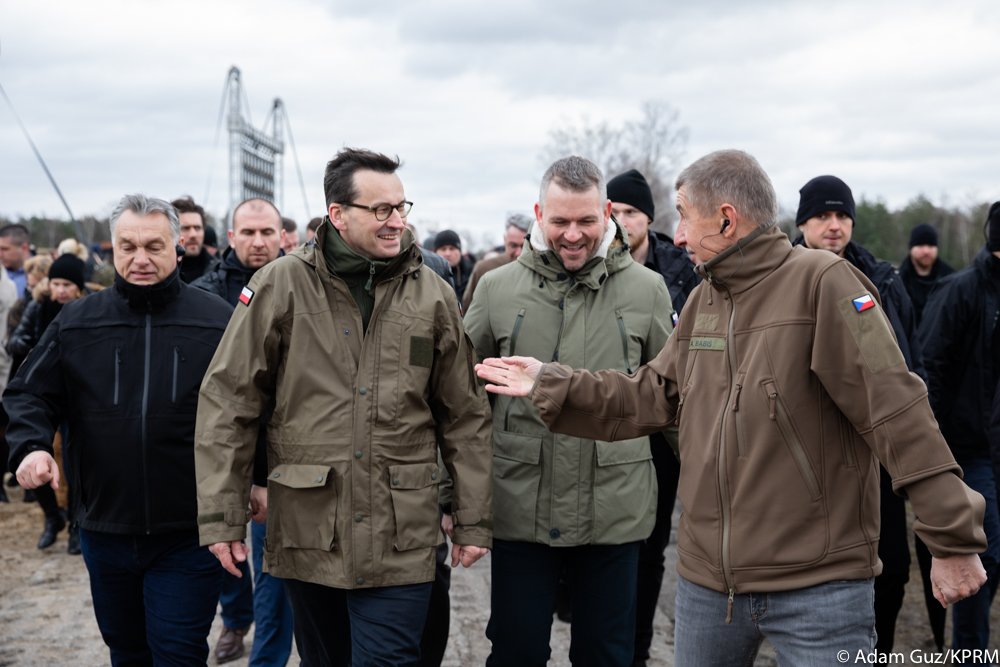 The Hungarian PM referred to the migration crisis and underlined the importance of the V4's united approach to the issue. "I'd like to thank the Czech, Polish and Slovak nation and their leaders for sending armed help to Hungary's Southern border when we were under migrant invasion." 
Stronger cooperation with the EU
Czech PM Andrej Babis urged stronger cooperation with the EU to help fight dangers such as hybrid warfare, disinformation, election rigging and energy and technology dependency.
PM Peter Pellegrini claimed that NATO membership, alongside EU membership, are pillars of security and prosperity for which "there are no reasonable alternatives for our countries."
The culmination of the anniversary celebrations of V4 countries joining NATO will be the meeting of the Presidents of the Visegrad Four in Prague on Tuesday. Poland, along with the Czech Republic and Hungary, joined NATO on March 12th 1999, followed by Slovakia on March 29th 2004.