PiS spokeswoman Beata Mazurek posted a picture of Kaczyński holding his new cat on twitter: "Kind regards to all cat lovers!" wrote Mazurek.
Jarosław Kaczyński explained to Super Express that the cat's owner is a young activist of PiS who asked him to give a name to the cat. "I named the kitten Imka," Kaczyński told the tabloid.
Several people posted pictures of their own pets beneath the photo. Each in a unique pose with greetings and thanks. One user posted a meme, in which several cats are reading Jarosław Kaczyński's book "The Poland of Our Dreams": "Kind regards to you too!"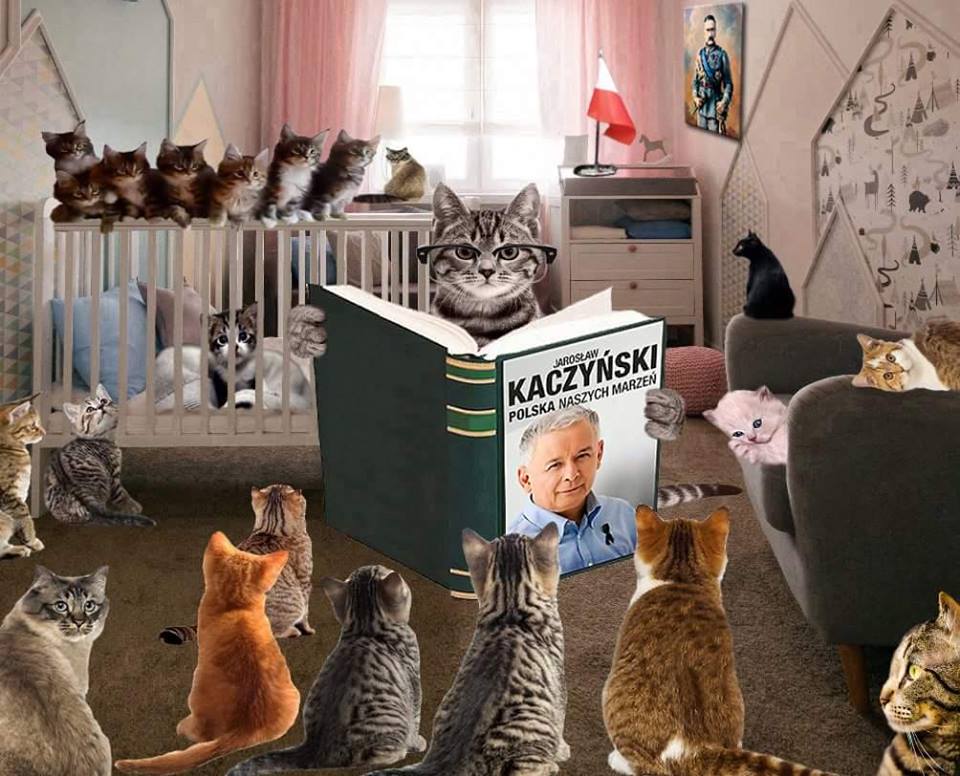 Kaczyński's love for felines has been well-known for years. He's owned several during his life. His favorite was "Busio", who died a few years back. It was forbidden to mention the cat in the Kaczyński family after its death.
Another known cat was Alik, who lived with the chairman for 11 years. Kaczyński had found the cat wounded at a roadside and took it in. The name is derived from "Aleksander", who was Kaczyński's grandfather.
Currently, Kaczyński lives with three cats: Fiona, Czaruś and Feliks. One of his cats became a recent internet phenomenon during opposition protests. During their manifestations under Kaczyński's house, instead of the chairman appearing in the window, his cat did.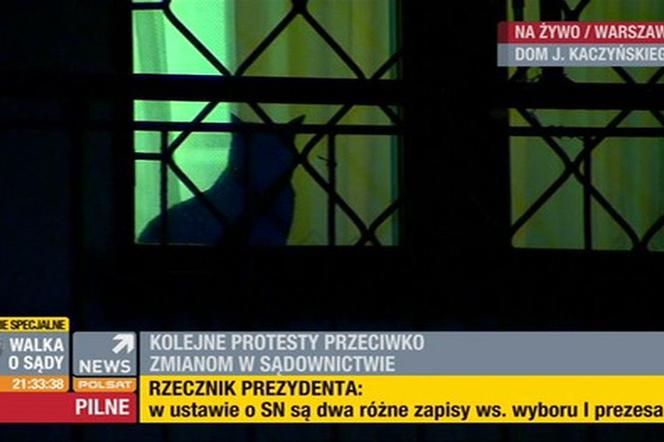 TVP Info jokingly updated their banner during a live recording of the event to say that "the chairman's cat is bravely facing members of the opposition."