At exactly 9:30am New York time Morawiecki symbolically rang the bell whose sound has been the signal to begin shares trade at the American stock exchange for the last 140 years.
Over the course of the past decades, thousands of CEOs, politicians and celebrities had taken part in the ceremony. Their presence on Wall Street has always meant that their countries are open for business. This was the message with which Morawiecki had come to New York. He promoted Poland's economy and encouraged foreign investments in the country.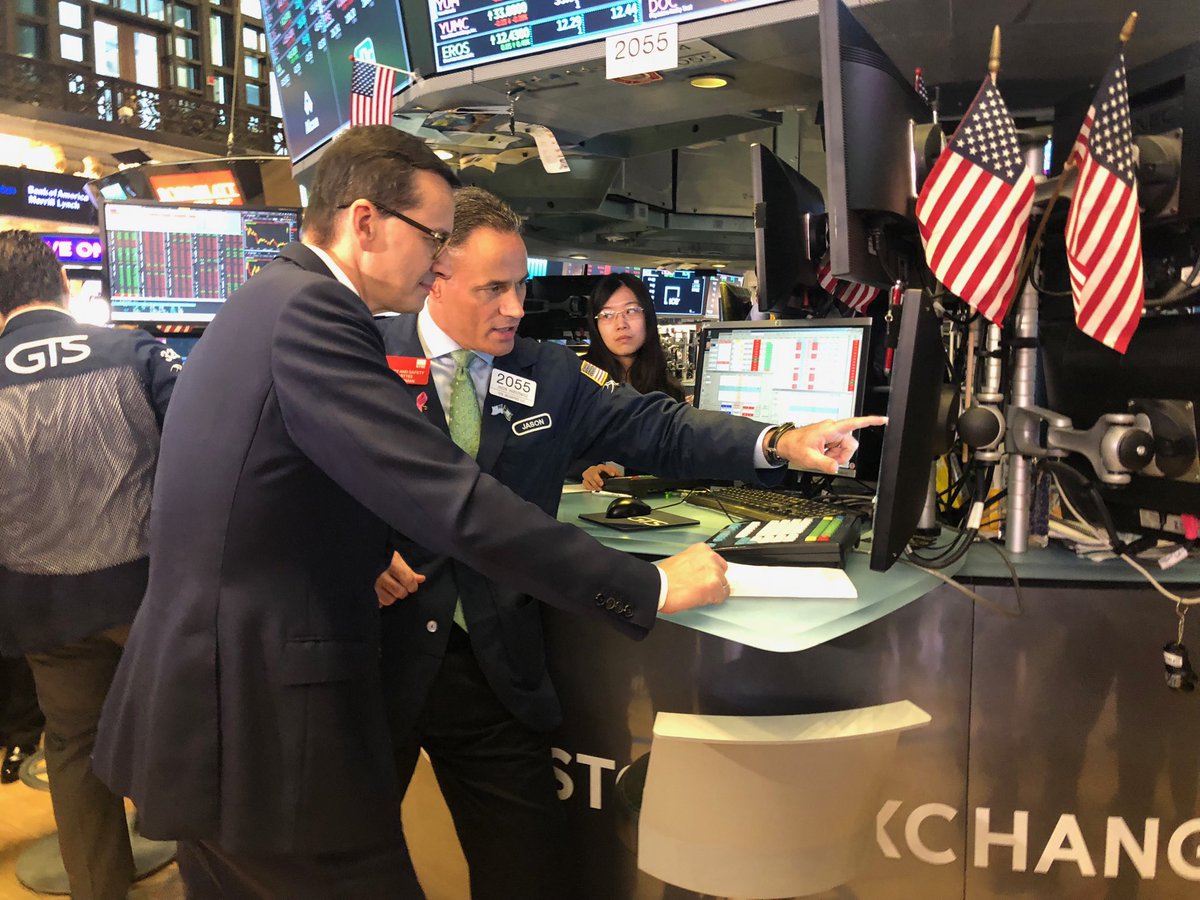 "PM Morawiecki learning the tricks of the stock-broker's trade on Wall Street," tweeted Polish Radio US correspondent Marek Wałkuski.
Mateusz Morawiecki told a crowd of business people that Poland, with its five-percent GDP growth, is considered as the country of "high hopes, which gives good prospects for the development of local, domestic, but also the international business."
"I have received confirmation at the New York stock exchange that Poland is seen as a rapidly developing country. One of many hopes and perspectives for the development of local, state and international business," said the PM.
The main points of the PM's one-day visit were the meetings with the CEOs of global companies and participation in the Polish business day in New York.
CNN's Quest Interview
Later in the evening Morawiecki gave a live interview for CNN on the popular show "Quest means business".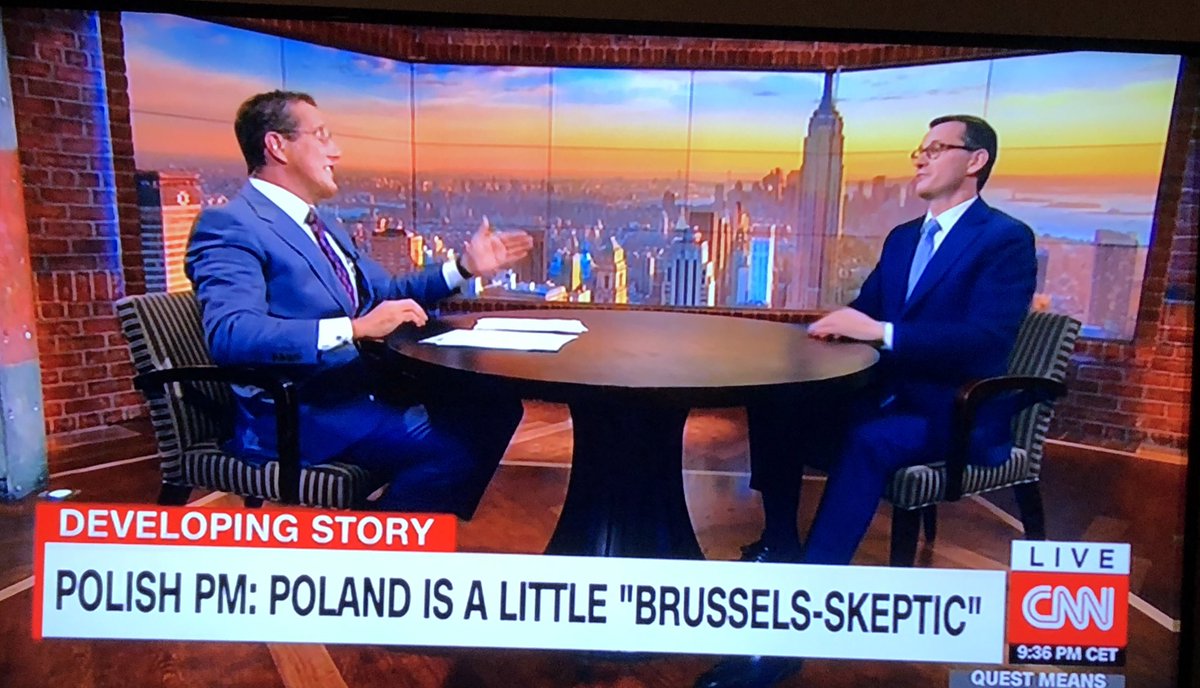 Answering Richard Quest's questions Morawiecki reminded that recently Poland joined the 25 most developed economies in the world by being promoted by FTSE Russel from Emerging to Developed Market status.
Richard Quest stated that "Poland has serious issues within the EU in principal matters such as the rule of law."
"Some people think exactly that," replied Morawiecki.
"No, this is not the matter of opinion but of fact. This is concerning Article 7 of the EU treaty," the CNN journalist went on.
"The facts are, that many Western European countries, which did not have to suffer communist and post-communist periods do not understand these weird and different phenomena, which take place in Central European countries such as Czech Republic, Hungary, Poland, Romania, Bulgaria, Lithuania, Latvia and many more," the Polish Prime Minister replied.