Slovak deputy Miroslav Kollár has called for the country's National Security Council to reconvene after a number of Slovak lawmakers had their homes targeted with posters calling them "traitors" for supporting a controversial new defense treaty with the United States.
A poster labeled the "list of traitors," with a gallery showing all politicians who voted for the new pact, was found taped to the front door of the homes of prominent politicians, including that of deputy Petr Vons.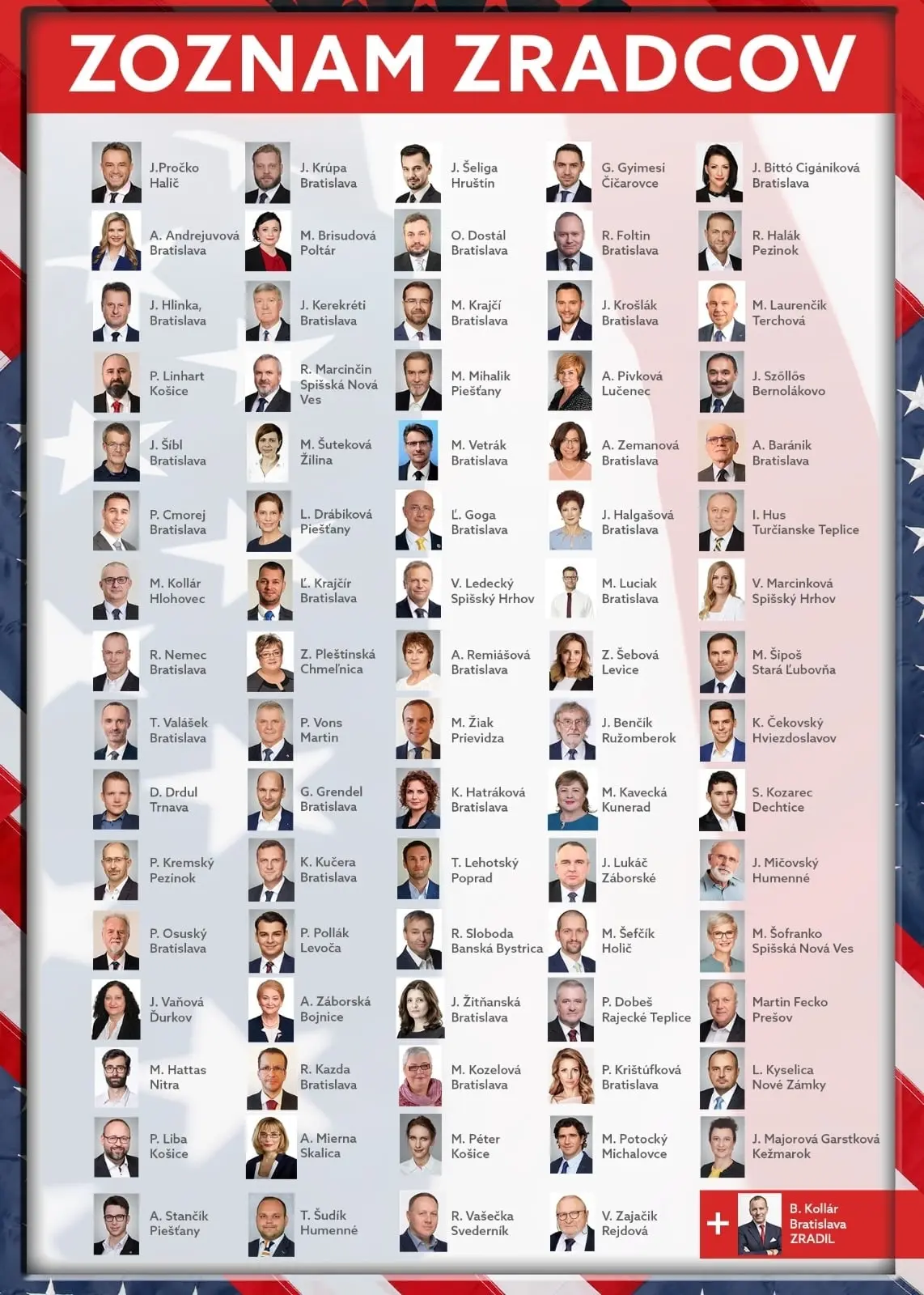 "What has happened in the last few days in Slovakia is reminiscent of the onset of fascism," Kollár stated.
Government deputy Michal Šipoš highlighted that the situation has also been unpleasant for the families and children of the deputies. According to him, the action exceeds the limit of normalcy. Police have announced that they are monitoring the residences of some deputies.
Fighting breaks out in Slovak parliament during vote on controversial military treaty with US
A strong majority of Slovaks are against the new defense treaty with the United States, with conflict over the agreement turning into outright brawling in parliament
"What will be next? Will they build us gallows? Will they break our windows?" another deputy, Miroslav Žiak, asked.
The opposition had posted the names, home addresses, and photographs of deputies who voted in favor of the agreement with the U.S. on social media. Deputy Ľuboš Blaha described those who voted for the treaty with the United States as American agents. At the same time, he added, he did not call for any violence or for people to threaten them.
"There is nothing wrong with people knowing their representatives in parliament so that they can confront them with their vote," Blaha said.
"I call on Prime Minister Heger to convene a security council and resolve this situation before disaster strikes. I also call on the non-fascist leaders of the opposition to condemn such behavior and take the side of common sense," Kollár said.
The Slovak parliament approved the contract with the U.S. on Wednesday, which was subsequently ratified by President Zuzana Čaputová. Slovak Defense Minister Jaroslav Naď and U.S. Secretary of State Antony Blinken signed the document last week.
The agreement will allow American soldiers to use the infrastructure of the military airports in Kuchyňa and Sliač, or other agreed facilities and premises. Slovakia should gain over $100 million (€88.3 million) for the modernization of its military and facilities. The contract will remain valid for ten years.