After meeting with Bono in Brussels Donald Tusk shared a post on twitter in which one can see him and the singer proudly pointing at the "KONSTYTUCJA" poster. This poster is used by liberal and the postcommunist opposition in Poland. Polish social media users couldn't resist to promptly answer such a picture. There is a flood of memes with photoshopped photos of Bono and Tusk.
A prevalent theme among the memes was replacing "KONSTYTUCJA" with Law and Justice election posters and logos or pictures of PiS leader Jarosław Kaczyński: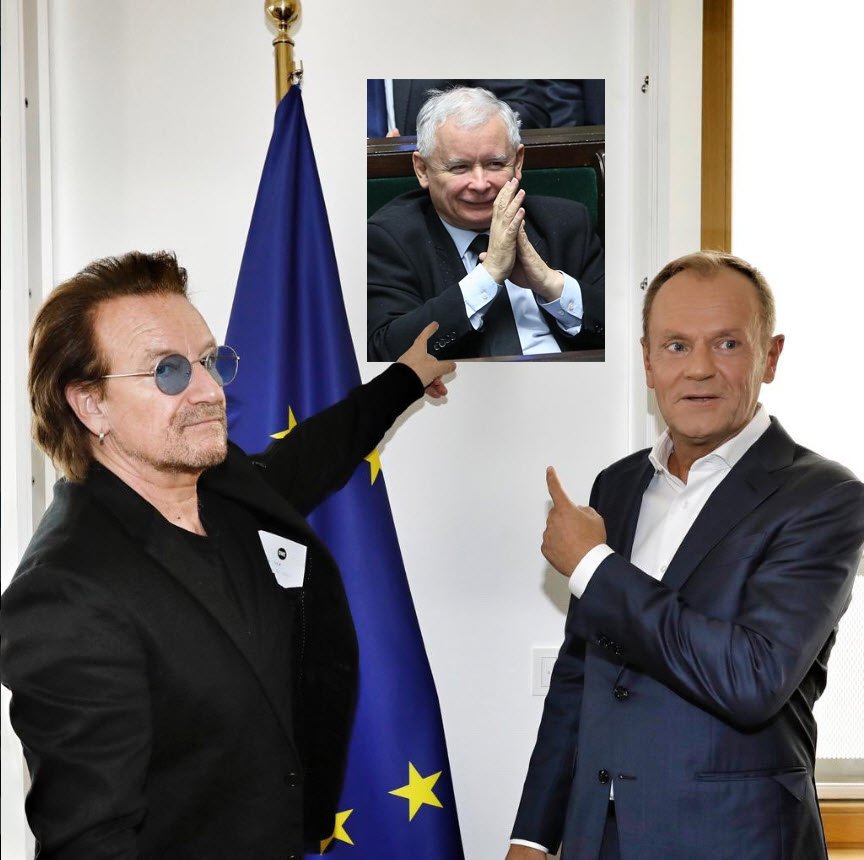 Another post includes the words "prostitution" in German flag colors, referring to the criticisms of Tusk working for German interests:
One user posted an "Amber Gold" poster referring to one of the Civic Platform's biggest financial affairs and scams: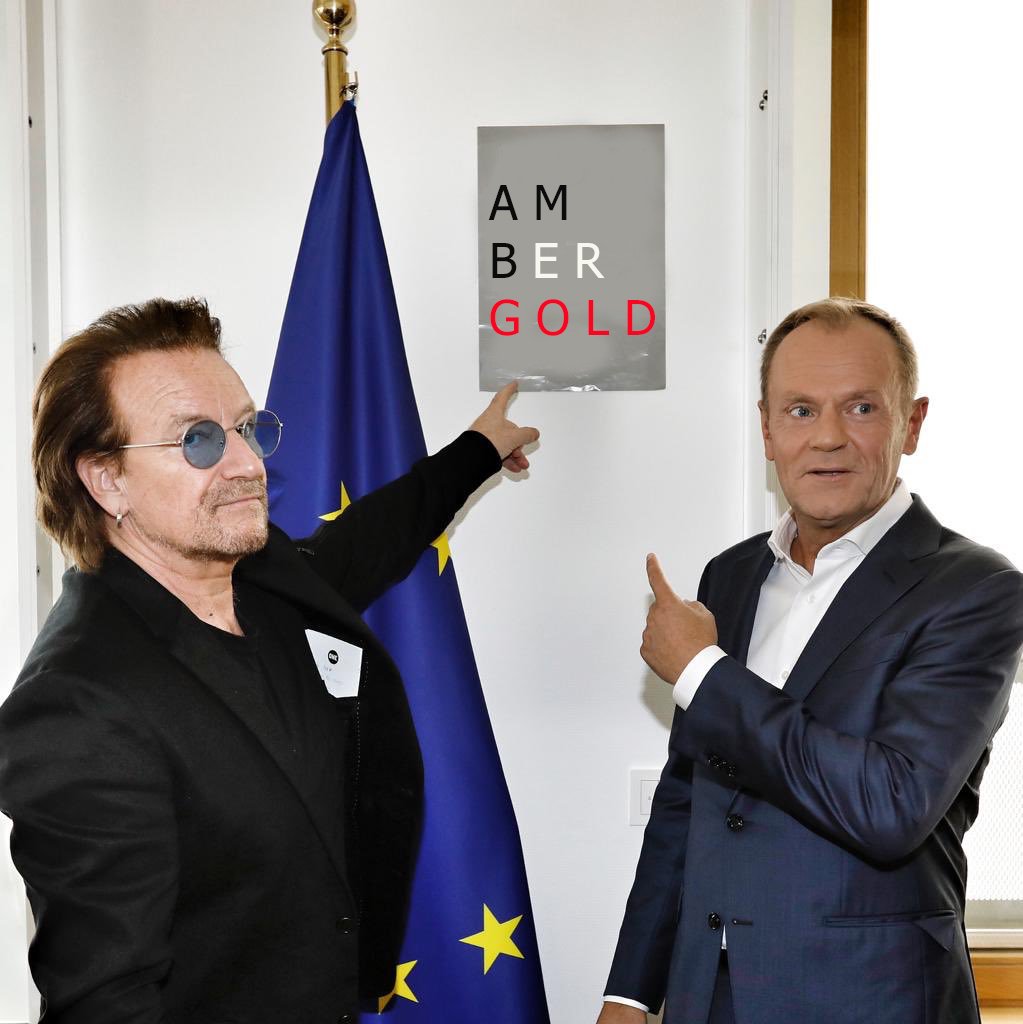 And some drew attention to Bono's cooperation with George Soros. "The sponsor pays, the sponsor demands" and posted a photo with Bono and Soros together: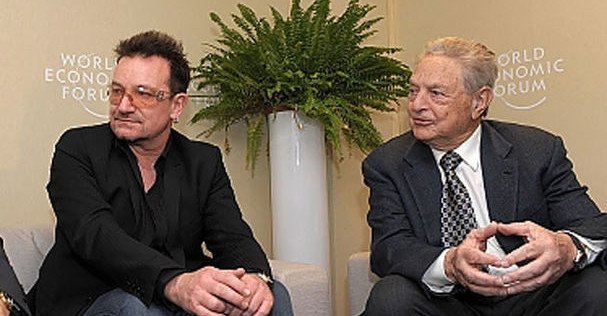 Europe differently
Get your daily dose of Remix News straight to your mailbox!
Related