The picture is mainly criticized by opposition sympathizers but also by some influential conservative figures. Wojciech Cejrowski, a right-wing journalist and traveler, posted the photo and compared it to that of Trump and Kim Jong-Un signing a declaration. He wrote:
"This does not require a commentary. If someone doesn't get why this is an issue, then they can't be helped":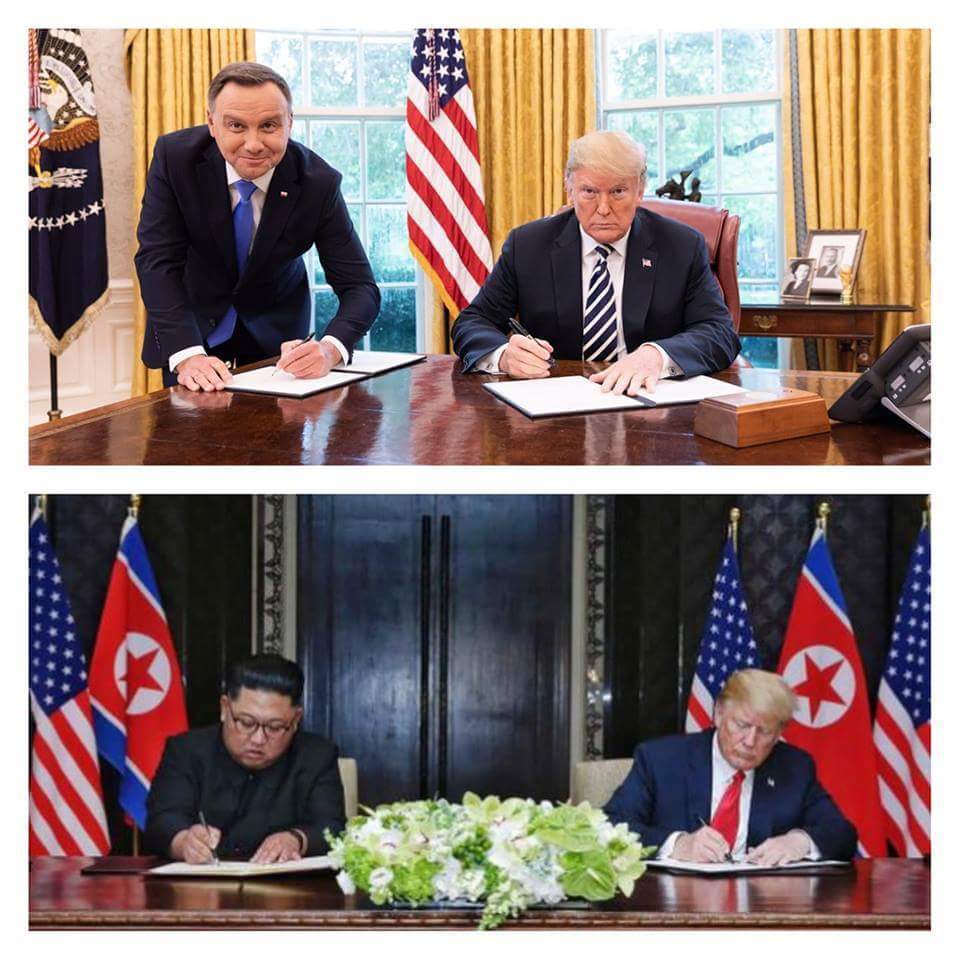 Cejrowski's tweet sparked discussion amongst twitter users. Some of them claim that only the US president is allowed to sit at the Oval Office desk and showed photos of pope John Paul II standing beside President Jimmy Carter. "Not everyone had been seated"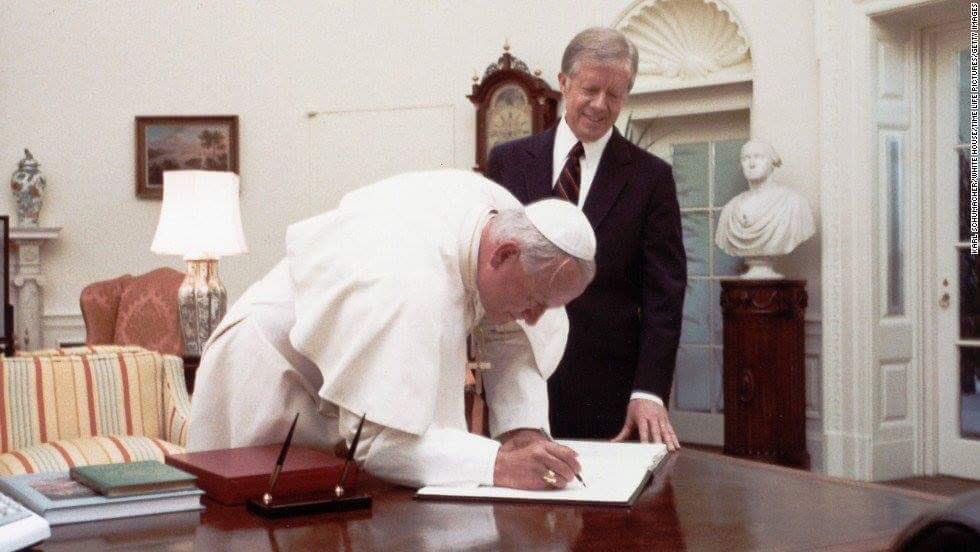 Some users remind us of former President Bronisław Komorowski's foreign trips. In Japan, Komorowski had stood on a chair designated for the speaker of the Japanese Parliament. This had been the source of thousands of memes and with criticisms concerning Duda and Trump's photo, these have resurfaced with a new look: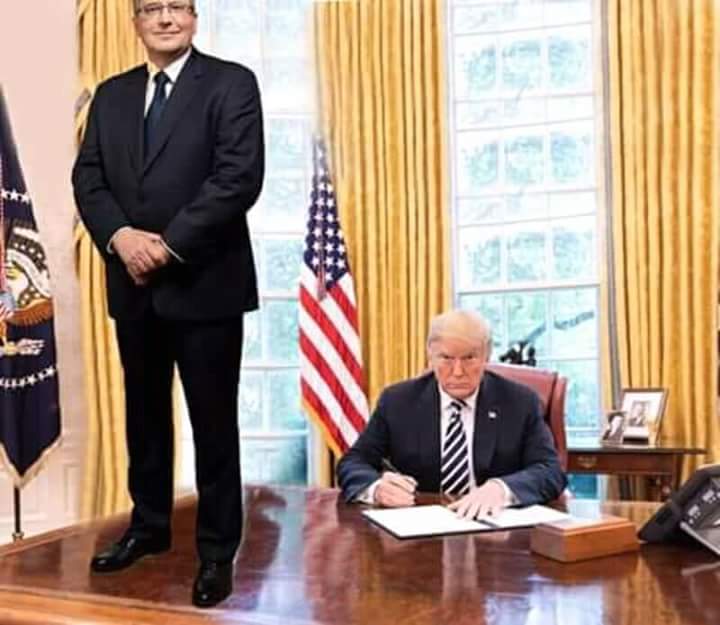 There are also those who have photoshopped Duda's face onto Trump's and consider the issue of the standing President solved!