The labyrinth can be found in the Polish Tatra Mountains at the base of the Great Krokiew – Zakopane's famous ski jump slope. It is the largest such labyrinth in the world, boasting a 3,000 square meter area and its walls are over 2 meters tall. It is made up of 60,000 ice bricks and in the evenings, the construction is colorfully illuminated.
It first appeared in 2016 and has been a tourist favorite ever since.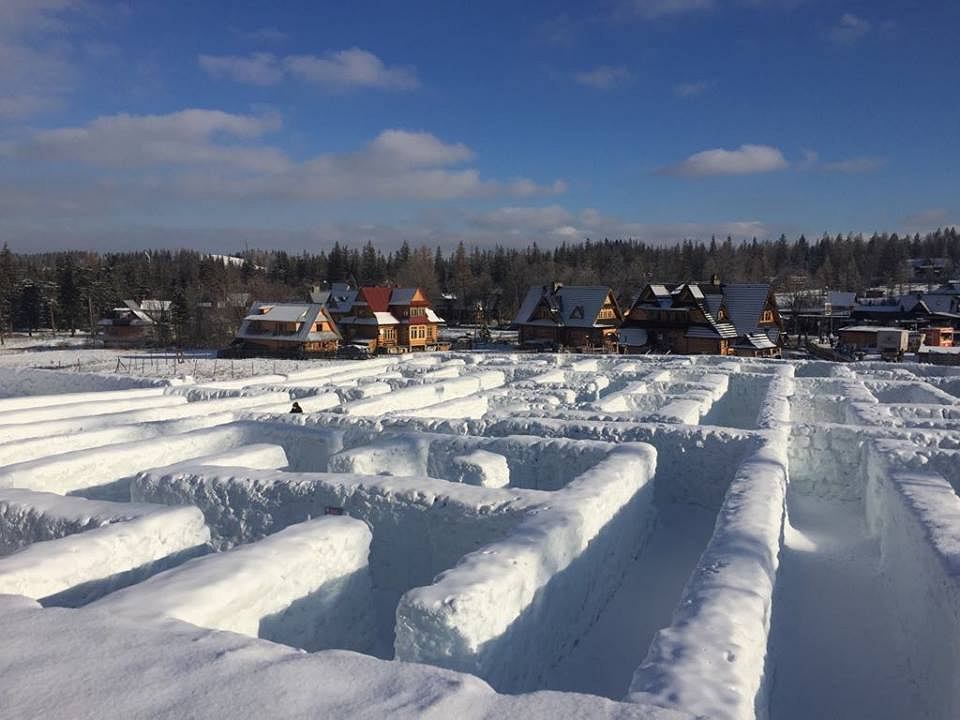 The construction of the attraction can only occur in negative temperatures and takes about a month to build. It then sticks around till Spring and is reconstructed again in December.
Other attractions around the labyrinth include a snow castle, complete with arches, walls, terraces and halls. From this castle, visitors are able to see all of Zakopane's beauty, including the famous Giewont mountain.
Europe differently
Get your daily dose of Remix News straight to your mailbox!
Related