Rysy is the highest peak of Poland and one of the most popular trekker destination in all of the Tatras. As it turns out, it draws not only humans. Wojciech Jabczyński shared a photo and video of a cat on the top of Rysy:
https://twitter.com/batmar14/status/1054773420389482496 (video link)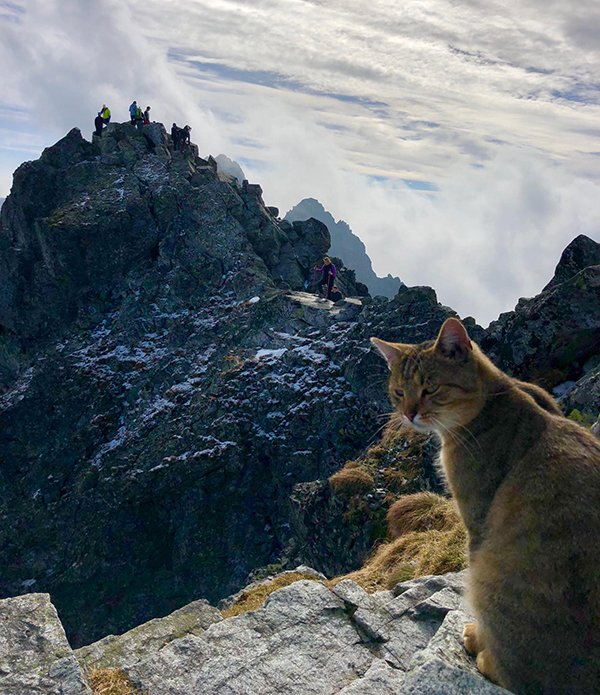 The heroic feline decided to take a trip into the mountains. It is hard to say from where it came. "I feel like the most likely scenario is that it followed tourists from the Slovakian side," writes Jabczyński.
The cat's bravery has also been met with fears for the animal's well-being:
"A cat can climb up but might not get down. Just like with a tree. Someone should put it into their backpack and take it down with them," writes one user. "Poor cat. It might not survive this. If someone sees him, please take him down," pleads another.
The chairman's cat?
There were also suggestions that this was "the chairman's cat" who celebrated PiS' victory in the local elections. In Poland, the expression "the chairman's cat" refers to Jarosław Kaczyński's cat, the hero of one of the most popular comedy shows.