In addition to Henry Cavill who plays the lead role of Geralt, nine more actors and actresses have joined the cast. The characters of Ciri, Geralt's daughter and Yennefer, Geralt's lover, will be played by Freya Alan and Anya Chalotra.
"And that would be it for the memes concerning "The Witcher" cast," writes Netflix Polska: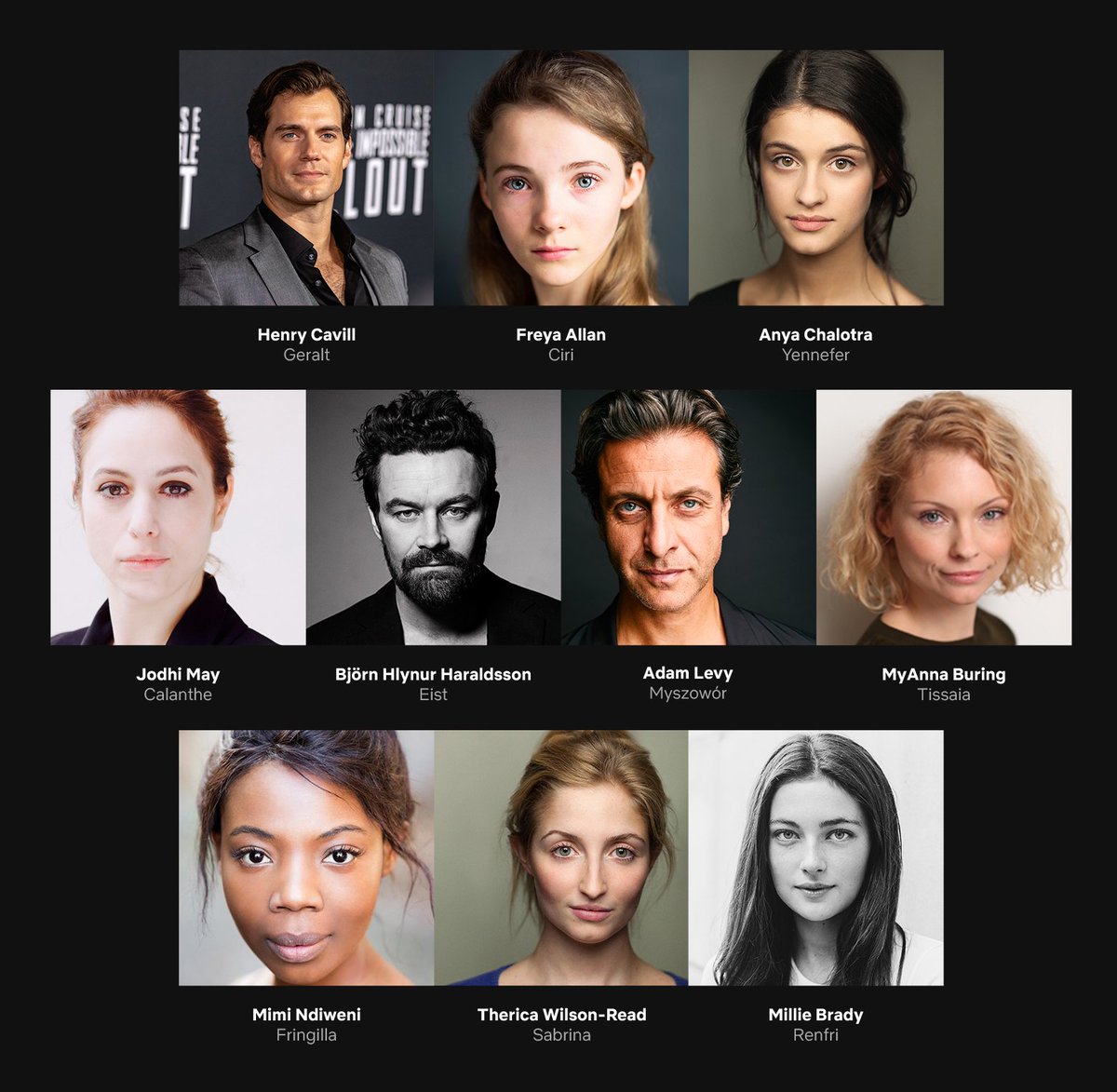 The character of Calanthe will be portrayed by Jodhi May, most known for her role in "A World Apart" by Chris Menges. May is a Palme d'or laureate and the youngest person to achieve that distinction.
The rest of the cast include Icelander Bjorn Hlynur Haraldsson as Eist Tuireseach, Adam Levy as Mousesack, MyAnna Buring as Tissaia, Mimi Ndiweni as Fringilla, Therica Wilson-Read as Sabrina and Mille Brady as Renfiri.
Some internauts have drawn attention to the fact that two important characters are still missing: Dandellion, Geralt's closest friend and Triss Merigold, Geralt's other lover
The exact release date of the TV series is unknown, but it is slated for a 2019 release. The first season will run with eight episodes.