Aerial performers from 22 countries participated in the International Radom Air Show over the weekend. More than 160,000 people came to see what is one of the largest air shows in Europe.
This year's air show commemorated the 100-year anniversary of the Polish Air Force. 150 aircraft took to the skies during the event. Despite the bad weather, organizers managed to fulfil everything that had been planned.
"It was a real treat for aviation lovers. The shows were great and safe," said the general coordinator of the Air Show, Krzysztof Żabicki. He also added that the audience left the event extremely satisfied.
The performances which drew the most attention were the aerial acrobatics. This year, there were twelve with participants from, amongst others: Spain, Italy, Switzerland, Finland, Croatia, Latvia, Jordan and Pakistan. There were also aerobatics of military aircraft such as the RAF (Royal Air Force) Typhoon Display Team:
https://twitter.com/RAFTyphoonTeam/status/1033257408397811712
Poland was represented by teams such as Czerwone Iskry i Orlik, Cellfast Flying Team and Artur Kielak Xtreme Acrobatics. Polish fans were extremely excited by the displays of Polish pilots and were very proud, suggest reports.
https://twitter.com/xenazawadzka/status/1033644461962747904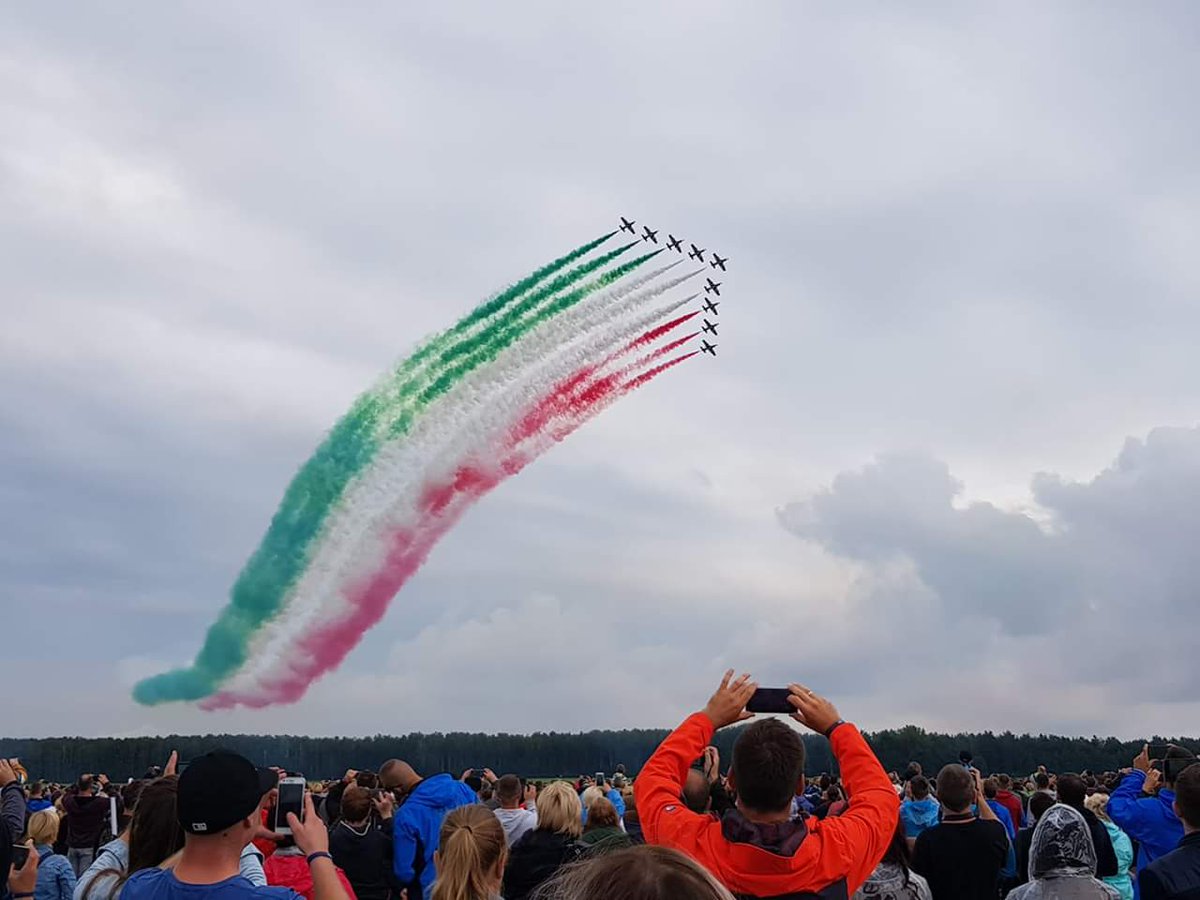 The Italian team Freece Tricolori were perhaps the most anticipated group to perform at the show:
https://twitter.com/PolicjaMazowsze/status/1033390275799003136
In addition to the performances, there was also a static display of military tech and weaponry which drew interest:
https://twitter.com/AirShow2018/status/1033731678982877186
The organizers also made sure there were thematic displays, which focused on the history of aviation including the famous Polish Squadron 303. These were pilots who were crucial in winning the Battle of Britain in 1940 during the Second World War.
[block:views=related_articles_field-block]