Although COP24 in Katowice is a large and prestigious event, there is also a worry that nothing will be realized if the gathered countries won't reach a consensus and convince the largest ones to participate. "Europe is a region where the discussion about energy is the strongest, but it is only one region in the world and others create much more damage," said publicist Karol Gac.
The international guests of the event were greeted by Polish President Andrzej Duda, UN Secretary General Antonio Guterres and the Polish Minister of the Environment Henryk Kowalczyk. The talks are meant to focus on guidelines concerning climate policies.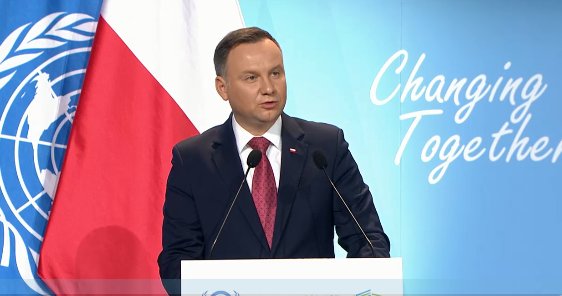 According to Karol Gac, a common way must be achieved and without radical actions, otherwise the darkest of scenarios from science-fiction movies might fulfil themselves. The absence of certain leaders at COP24 is not surprising, as these are only work meetings. Similar situations have occurred at G7 and G20 summits.
30,000 guests in 12 days
Over the next 12 days more than 30,000 people are to arrive in Katowice, including heads of state, prime ministers and institutions responsible for climate and environment. Entrepreneurs and non-government organization representatives are also meant to be present.
The first legally binding agreement concerning climate change had been accepted at the Paris conference in 2015. The international community had agreed to attempt to halt global warming at 2 or 1.5 degrees Celsius higher than before the Industrial Revolution.