On the eve of Poland's independence centenary celebrations, a statue commemorating President Lech Kaczyński will be unveiled in Warsaw. President Kaczyński died in the tragic plane crash in Smolensk in April 2010.
The previous government and the liberal city authorities in Warsaw were opposed to erecting a statue to Lech Kaczyński or the victims of the Smolensk air disaster in any prime Warsaw location. The work on erecting the statue which will be unveiled on November 10th only began as a result of actions taken by the current conservative PiS government.
Two former ministers in the government headed by Donald Tusk have taken to social media to mock the former President and the erection of the statue.
Wow. Its bigger than Piłsudski's — mocks Radosław Sikorski on Twitter.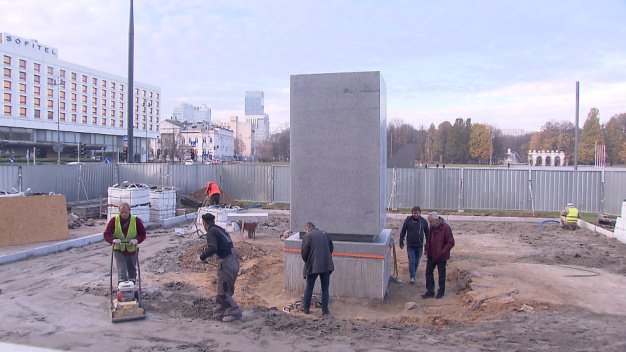 The statue of #LechKaczyński must be bigger than #Piłsudski's! Don't you know who created the Polish Legions?#Rewriting history — joined in prominent euro-federalist liberal Polish MEP Róża Thun.
I hope that they will turn Marshall Piłsudski around so that he is bowing in the right direction… added Sławomir Nowak, a former Minister for Infrastructure who left office in disgrace after being caught failing to declare expensive watches in his declaration interests.
Józef Piłsudski was a military leader who led Poland to independence in 1918 and continued to hold considerable influence over the emerging Polish state until his death in the 1930s.
The industry of contempt continues
Poland's leading blogger and commentator Kataryna commented wryly at the mocking comments of the liberal politicians:
The industry of contempt continues even after Lech Kaczyński's death. What did he do to them to deserve this? And to think that these were both Cabinet ministers.
The term "the industry of contempt" was used by the then conservative opposotion to describe the defamatory actions taken by liberal media outlets against Lech Kaczyński when he was president of Poland.