A London club night organizer is in hot water after reportedly charging White, straight males an entry fee more than six times higher than some members of the LGBT community and ethnic minorities.
Pxssy Palace, the organizer behind an event held at the E1 nightclub in east London on Jan. 28, advertised tickets for the event with three different price categories, based on a club-goer's skin color and sexual orientation.
Black homosexuals, trans people, and non-binary people of color were able to purchase a ticket for £16.80 (€20), however the ticket price was 50 percent more expensive for White trans or gay men and straight Black women.
If a club-goer had the audacity to identify as a White, straight male however, they were billed £112 — more than six times the regular price — to attend the event.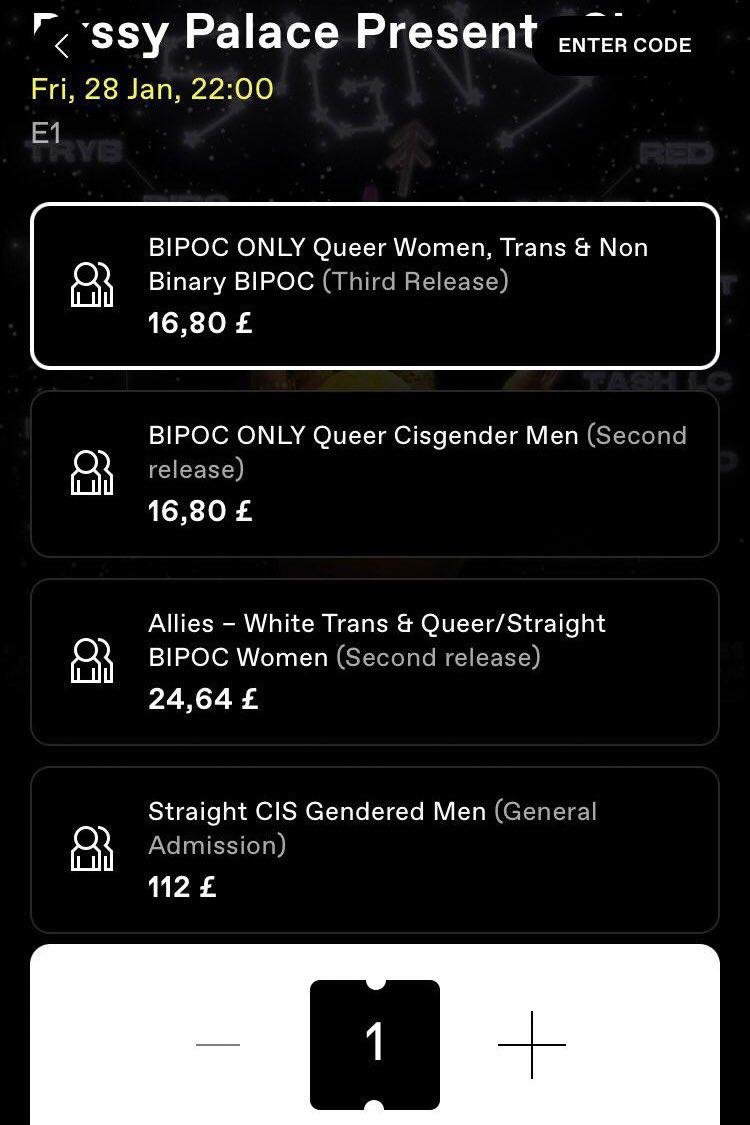 The Pxssy Palace club night organizer describes itself on its social media platforms as "a space that prioritizes womxn and femmes of color and other queer, intersex and trans people of color," a community it refers to as QTIPOC.
In its Instagram bio, the organizer describes itself as a "slaggy intentional club nite that celebrates and centers queer women, trans, non-binary and intersex BIPOC."
"We provide space to dance, connect and engage, whilst encouraging consent, sexual freedom, pleasure, expression and exploration of our authentic selves," it adds on its website.
Incensed social media users slammed what they regarded as a "discriminatory" door policy, and called on the Metropolitan Police to investigate the practice.
Others suggested those eligible for the higher ticketing band simply self-identify as another gender or sexual orientation in order to avoid higher fees.
The Pxssy Palace website did not explain how it enforces its ticketing structure.