Two immigrants from Syria and Iran are suspects in the knifing of a man in Chemnitz. The attacks sparked two days of riots which amounted to clashes between the Left and the Right. six people are wounded.
The spokesman of the German police admitted that they had not anticipated so many protesters. The mobilization of the police was too weak, during the clashes people tried to catch immigrants and lynch them.
"We do not accept behavior such as manhunts on people of different color or spreading hate on the streets. There is no place for that in our country of law and we strongly condemn it," said the government's spokesman Steffen Seibert.
Blogger Wawel on Salon24.pl draws attention to the fact that none of the main Polish media outlets: TVP, Polsat and TVN reported on the issue. They focused on a shooting in the US but did not care about what happened just across the border:
https://www.salon24.pl/u/wawel/891152,chemnitz-teraz-po-wczorajszej-rzezi-przez-migrantow-marsz-8-tys-mieszkancow-i-walki-z-antifa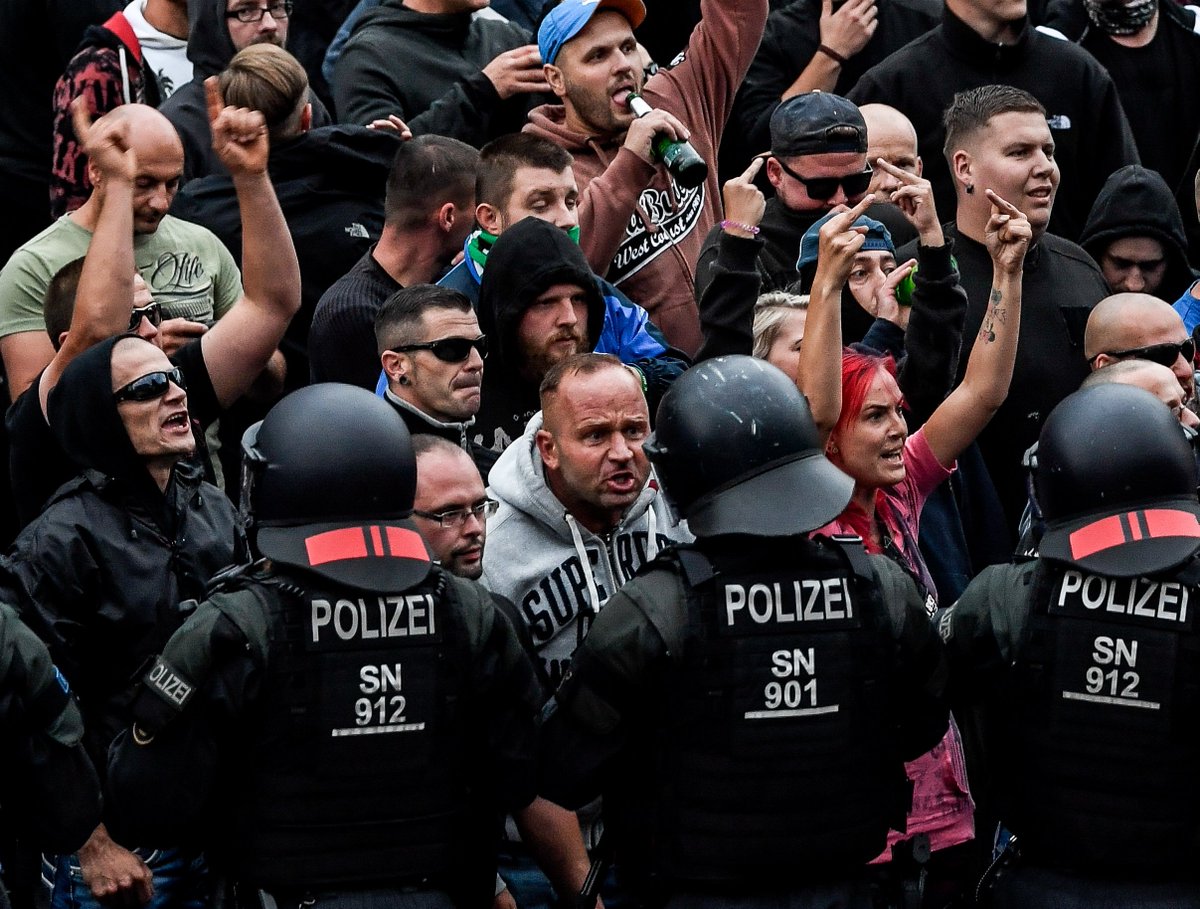 Many people have commented under the blog post, many arguing over media outlets, including those in the US and UK, not reporting on the matter.
Blogger Wawel, who reported live on the event claims that 8,000 people had taken part in the riots. He also claimed that the two Middle Eastern immigrants had been molesting women during a town celebration. Three German men came to help the women but were attacked with knives. The assault left one of them dead and the other wounded.
DPA underlines that anti-immigrant moods are on the rise in Germany since Angela Merkel's decision in 2015 to open borders to migrants from North Africa and the Middle East.
[block:views=related_articles_field-block]