The report of the parliamentary verification committee is out.
"These numbers come not only from the reprivatized property, but also compensations," says Patryk Jaki, Law and Justice (PiS) and chairman of the committee.
The net worth of the buildings amounts to PLN18 billion and that of land property amounts to just shy of PLN2.497 billion. Together, Warsaw has lost PLN20.374 billion, but there is more. In addition to returning properties, there were refunds in cash in the years 2003-2016. These refunds amounted to PLN1.184 billion and the vast majority of this sum was given out under PO governing.
According to Patryk Jaki, Warsaw had been set back by 12 years in development. He has posted an infographic on his twitter illustrating the losses: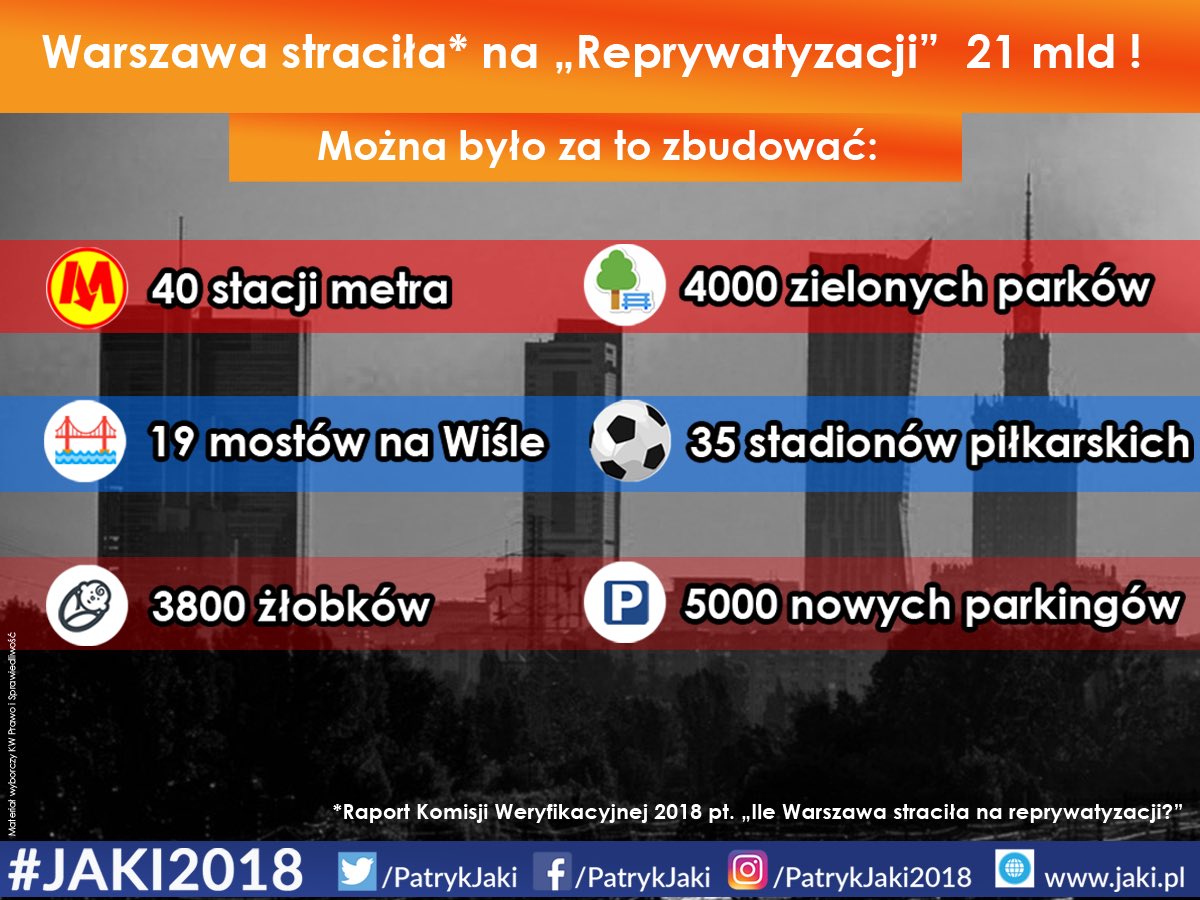 "For 21 billion Warsaw could have had: 40 metro stations, 4,000 parks, 19 bridges over the Vistula, 35 football stadiums, 3,800 nurseries, 5,000 new parkings."
Since the beginning in 2016, the parliamentary committee had been able to check over 3,000 of the 4,159 decisions to return properties. PO politicans had made 78 percent of those decisions, whereas the previous PiS local authorities in Warsaw, only 5 percent.