The number of first-time asylum applications by non-EU citizens across European Union member states rose significantly in 2021 compared to the previous year, official EU figures published on Wednesday have revealed.
According to Eurostat, 535,000 asylum seekers sought international protection across the bloc in 2021, up 28 percent on the 417,100 applications in 2020.
The numbers are only slightly higher than the level of applications submitted back in 2014 before the peak of the migrant crisis initiated by the conflict in Syria.
Asylum seekers claiming to be of Syrian, Afghan and Iraqi citizenship lodged the most asylum applications, accounting for almost 40 percent of all first-time applicants across the bloc — the country responsible for the most applications remained Syria, accounting for a total of 18 percent of first-time applications, some 98,320 cases.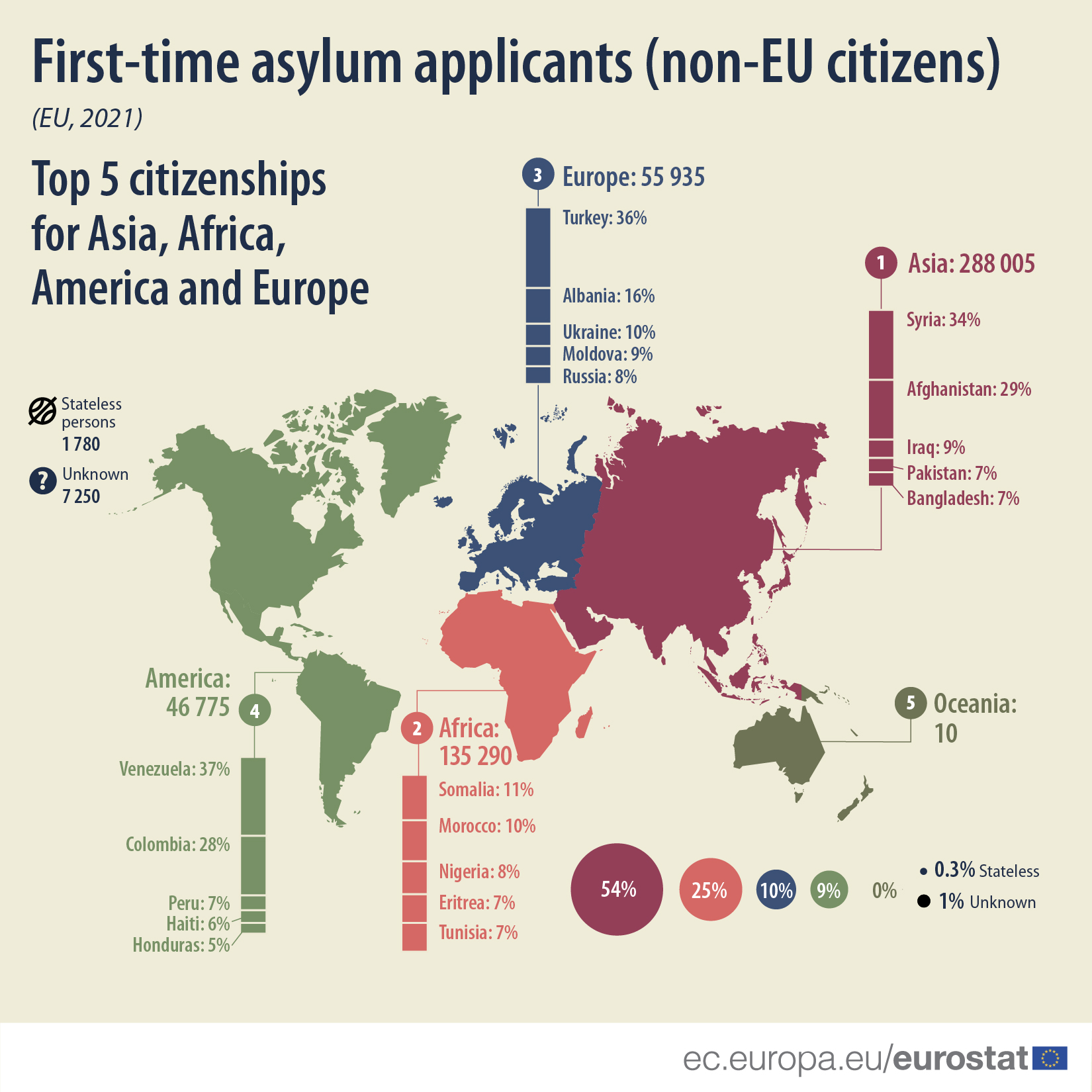 In total, 54 percent of first-time applicants had Asian citizenship while a quarter originated from Africa; 10 percent were European non-EU nationals and 9 percent had come from the Americas.
By continent, Turkish nationals (36 percent) submitted the highest number of applications from any country in Europe; Venezuelans (37 percent) accounted for the highest number from South America and Somalia (11 percent) the highest from Africa.
More than one in four applicants chose to claim asylum in Germany, with 28 percent or 148,175 individuals opting to do so. France and Spain were the next preferred destinations with 19 percent and 12 percent of applications respectively, followed by Italy (8 percent) and Austria (7 percent).
By contrast, Slovakia, Estonia, and Hungary received the fewest first-time applications relative to the country's populations, with the latter processing just 4 cases per 1 million people.