Lyudmyla Kozlovska and her husband Bartosz Kramek arrived in Brussels recently, apparently visiting on an invitation from a group of MEPs, including the Liberal leader and outspoken critic of Poland's Law and Justice government, Guy Verhofstadt, German Green MEP Rebecca Harms.
A photo of smiling Kozlovska and Kramek walking through the arrivals hall at a Brussels airport appeared on social media. Kozlovska, who holds Russian and Ukrainian citizenship, had been denied entry to Belgium in August and sent back to Kiev based on an alert issued by Polish security services stating concerns about her ties to Russian interests.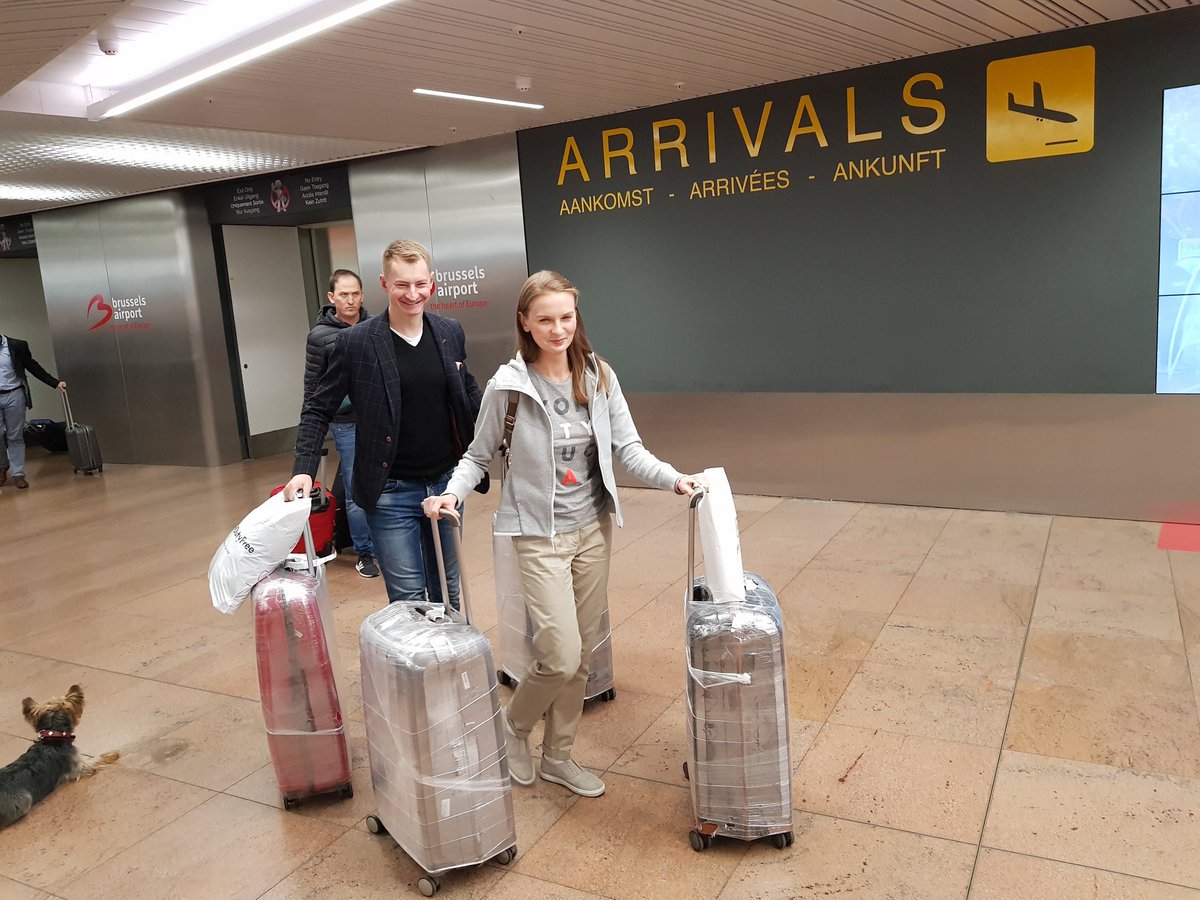 "Lyudmyla Kozlovska is installing herself with large luggage in Brussels on invitation from Guy Verhofstadt. So much for Poland's membership in the EU," wrote S. Balcerak on Twitter.
The Belgian Ministry of Foreign Affairs granted Kozlovska a visa at the request of the MEPs. Kozlovska will reportedly took part on Wednesday in the meetings of the Alliance of Liberals and Democrats for Europe parliamentary group.
"It will focus on the state of the rule of law and civil society in Poland and Ukraine. I mean to touch on the topic of attacks on Polish judges who oppose pressure from PiS and attacks on civic activists in Ukraine," said Kozlovska.
The Polish Ministry of Foreign Affairs (MSZ) issued a note of concern in which it protests the actions of Guy Verhofstadt:
"With great concern, Poland accepts the decision of the Belgian government to permit a visa to a person written into the Schengen Information System," announced the official MSZ twitter account.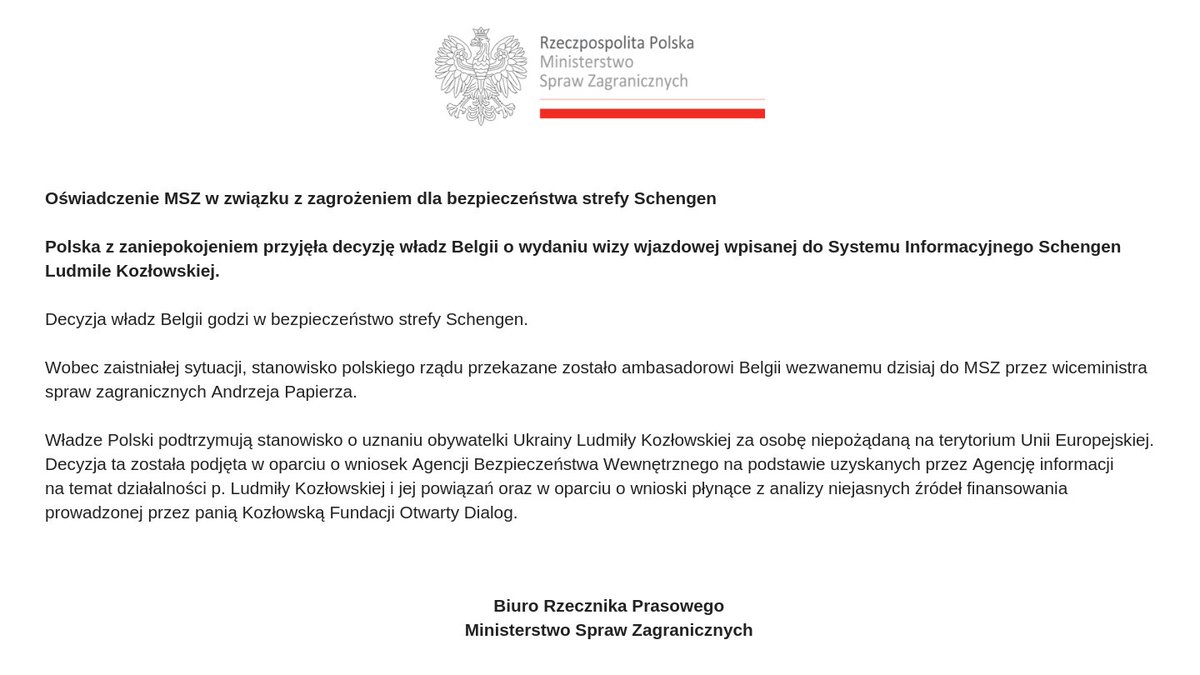 Kozlovska, who is the head of the Soros-sponsored Open Dialog Foundation, had been put onto the list of people to be removed from the Schengen Area via an alert in the Schengen Information System (SIS) by Polish authorities. Kozlovska had been put on that list due to a negative opinion released by Polish special services (ABW) concerning her status as a long-term EU resident and ties to Russian interests.
[block:views=related_articles_field-block]