In the program "60 minutes" aired on Russia 1, guests invited to the studio had to decide how to partition Ukraine between Poland and Russia, reports Rzeczpospolita.pl through Dialog.ua.
Twitter user Ukr_Che posted a screenshot of the show on his twitter account. In it, one can see a map with the proposed division of Ukraine: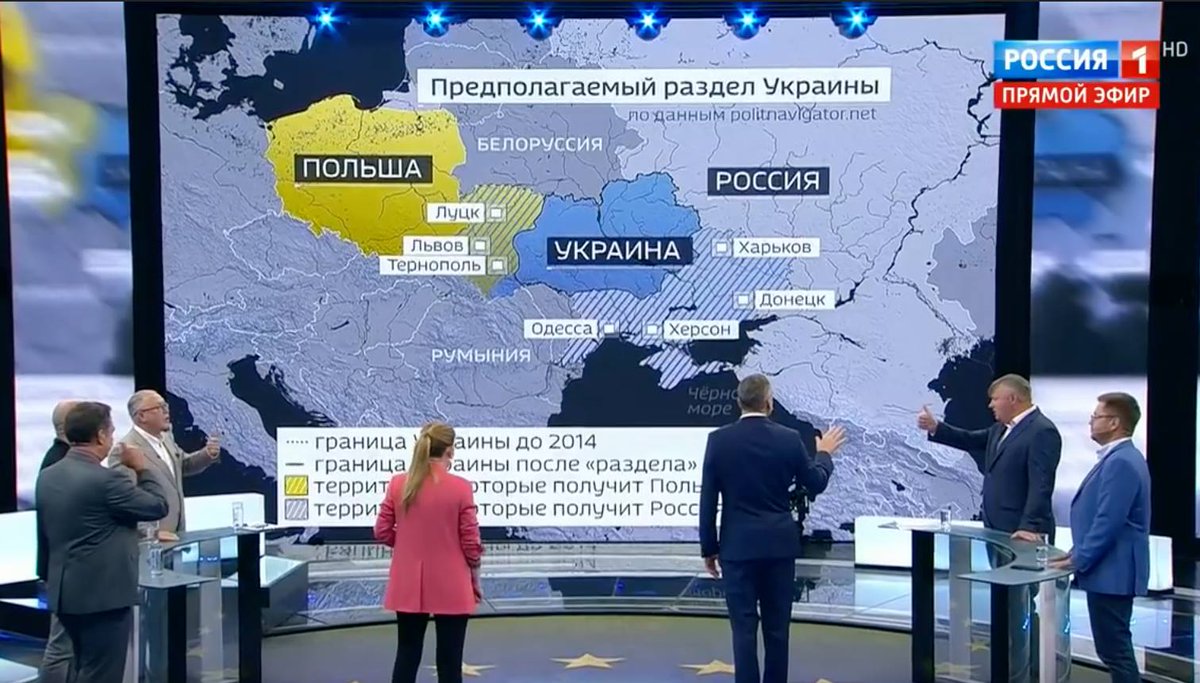 Ukraine's Western territories, including the city of Lvov and the Eastern marches would go to Poland. Russia would get Odessa, Donetsk, Kharkov and Kherson.
Dialog.ua states that Russian politicians and experts have previously claimed that Ukraine is doomed to fall apart. They proposed the following partitions: Eastern Ukraine to Russia and the West to Poland and Hungary.
Ukrainian internauts are not amused and under Ukr_Che's thread have posted, for example, pictures of the predicted future of Russian territories being broken apart and divided into sub-states: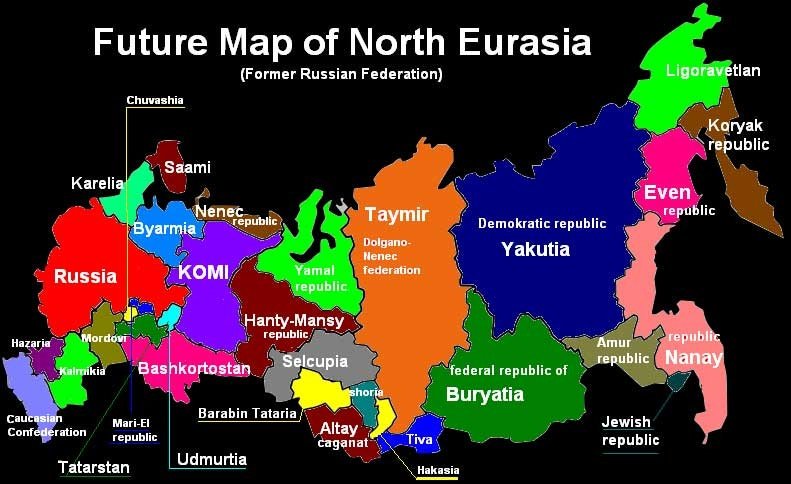 Europe differently
Get your daily dose of Remix News straight to your mailbox!
Related