Members of the Committee for the Defense of Democracy (KOD), Citizens of Poland as well as politicians of the Civic Coalition (KO) presented their dressing of the Sigismund Column in Castle Square in the Warsaw Old Town on twitter. "WE ARE THE CONSTITUTION," they tweeted.
Polish twitter users were quick to point out that Sigismund III would not support their cause:
"Sigismund III was an extremely Catholic king who fought against atheists and supporters of the Reformation as well as the rights of the Sejm of the Polish-Lithuanian Commonwealth."
https://twitter.com/bartoszniemiec3/status/1041344702182838272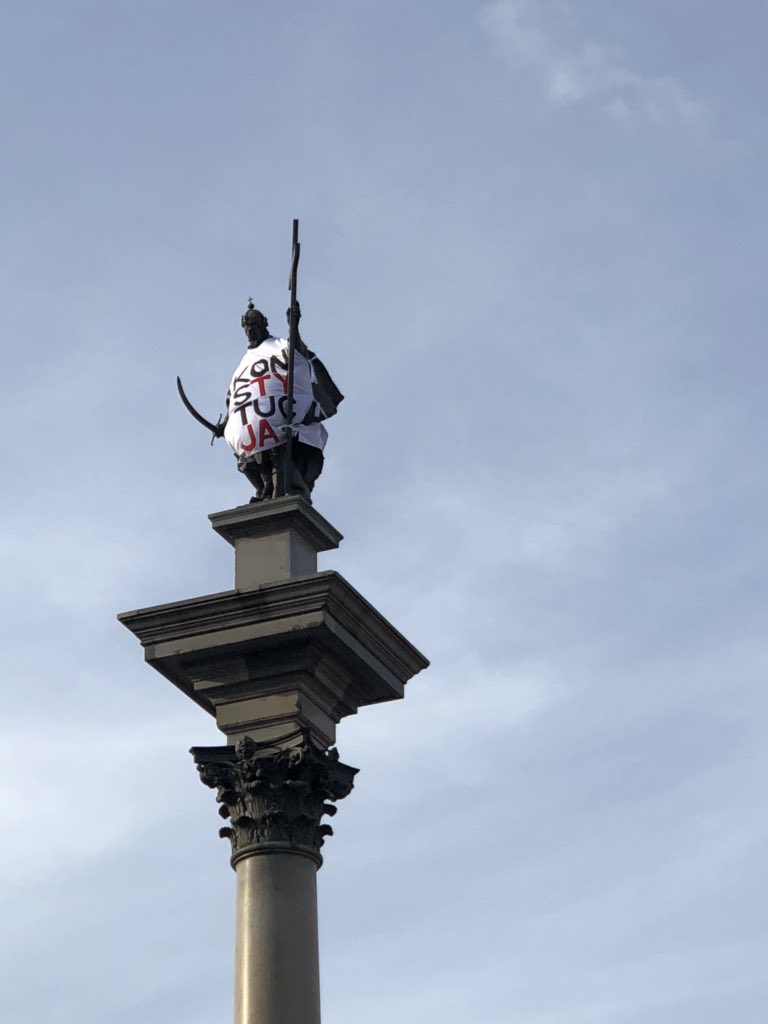 User Jack Sparrow commented: "Oh, be wary because the king might come down from his pedestal and cut you up into tiny pieces. He was an arch-Catholic. That doesn't bother Nowacka?"
https://twitter.com/MarcinKot5/status/1041389153366274054
Barbara Nowacka, a leftist politician and member of the KO posted a photo with the t-shirt subtitled "King Sigismund and the Constitution J". Twitter user Kot_prezesa replied:
"You are barbarians, devoid of basic civility, class and intellect. Shame on you."
https://twitter.com/Kot_Prezesa_/status/1041339743278120960
"You are the Constitution and no one can take that away from you," wrote user "Ocalić od Zapomnienia" and posted a picture of Jerzy Urban in a "Constitution" t-shirt. Urban was the infamous military junta spokesman during martial law in Poland in the 1980s.
https://twitter.com/JanuszKowalsk11/status/1041364464048787456